About Me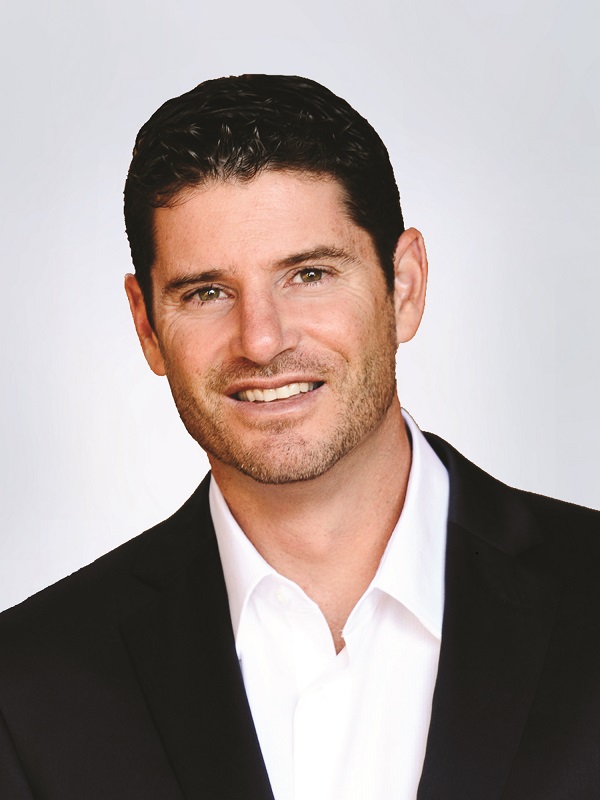 Tim launched into Real Estate in 2003 and that same year he was honored to receive the "Rookie of the Year" award from Keller Williams. Many years of hard work and dedication to his trade have now vaulted Tim into the Top 100 Orange County Realtors® and the #1 National Performing Agent by volume 2017. Tim has a strong local network and a deep knowledge base. As a true South Orange County Native (born and raised in Laguna Niguel), Tim has a tremendous advantage against his competition. His roots are deep here in South County and that means a lot in an industry like Real Estate where local knowledge is invaluable.


Tim graduated from Dana Hills High School and UC Santa Barbara. Baseball kept Tim on track through High School, Saddleback College, a short stint with UCSB and the Atlanta Braves Scouting Team. Shortly thereafter, Tim obtained his Teaching Credential and a Masters Degree in Education from CSSB. Tim taught Economics and History in the Capistrano Unified School District and coached high school baseball for several years at Aliso Niguel High & Dana Hills High Schools prior to entering real estate.


Tim has been happily married for over 17 years to his lovely wife Jaime. Together they have 2 active boys (Ryan 15 & Tyler 13) and they are welcoming a new baby boy in early 2019. When Tim isn't hustling between listing appointments, showings or an open house, you might find him at a sports court, at the beach "catching a wave" or on the court playing a game of hoop!


Tim stays in stride with a smooth sense of realism and a tenacity to "get-It-done" for his client's!


"I love what I do for a living! I enjoy looking at Real Estate, studying trends in the Market and, most of all, working side-by-side with my great client base to achieve their ultimate goals. Getting my client's the best deal is a challenge that I embrace daily. Working with people comes naturally!"
Meet the Team
Tammy Rood
Buyer Agent
949-874-3009
DRE# 01881530

Tammy Rood is a native Southern Californian as she was born and raised in Long Beach, CA. Tammy happily married to Kurt for over 18 years and were one of Ladera's original families. Tammy and Kurt continue to live and work in Ladera as they raise their 2 boys, Kamryn 15 and Kollin 12. Tammy enjoys teaching surf lessons and is heavily involved with PTA at Chaparral Elementary and Ladera Ranch Middle School. In fact in May 2013, Chaparral Elementary School presented Tammy with the 2013 Honorary Service Award for her dedication and volunteering hours. She began her Real Estate career in 2010. Tammy has an extensive background in energy consulting and that combined with her love for homes found herself in a great position in the Real Estate field. "I enjoy my interacting with people and helping them find their perfect home." Tammy's dedication in Real Estate keeps her excited when working with home buyers. She is always ready and works hard to find her buyers that perfect home.

Jeff Wolter
Sales Associate
949-246-8409
NMLS# 361127

Jeff Wolter was born and raised in Southern California (Laguna Niguel, CA) and has recently joined forces, full time, with his brother, at the Tim Wolter Real Estate Group. Jeff attended UC Berkeley where he graduated with a double major in Economics and Political Science. Jeff brings a wealth of knowledge with a 10 year history in the local mortgage industry where he worked as a mortgage broker and loan officer with the majority of our clients being in Ladera Ranch, Laguna Niguel, Dana Point, Mission Viejo, San Clemente and Orange County. Jeff's skills are client focused and he is at his best working with people and negotiating contracts. Jeff will continue to offer mortgage services and advice too. Jeff recently just moved to Ladera Ranch with his wife of 12 years, Iran Wolter and their children, Xcaret 9, Zoe 4, and little Ethan who is nearly 1year old.

Lara Johnson
Sales Associate
714-322-9111
DRE# 02047915

Lara Johnson joins the Tim Wolter Group with a background in residential staging and design. She comes to real estate with a deep knowledge of the importance of effective home presentation as a tool for selling at top dollar. Lara and her husband Jimmy moved to Ladera Ranch 17 years ago and they have 4 children ages 6-16. She has a passion and excitement for people, real estate and a strong desire to help others.

Brandan Benlian
Sales Associate
949-610-2920
DRE# 02034709

Brandan Benlian was born and raised and in South Orange County. From photography to skimming waves, he has always appreciated the most beautiful sides of Southern California, and now he turns his attention to the magnificent homes that surround him. With years of gaining expertise in the hospitality business already under his belt, he continues to maintain the superb standard for customer service. Brandan has lived in Ladera Ranch for nearly 12 years now and loves the active family lifestyle that surrounds him.
Check out Testimonials to find out what Tim's past and current clients think.
If you would like to find out more about my background in real estate, please contact me now at (949) 338-3767.